New process-viewer release: processes disk usage
The new process-viewer version is here! It follows the sysinfo release which added processes' disk I/O usage information (you can read the blog post about this release here).
Disk usage
The processes tab now has a new column "disk I/O usage":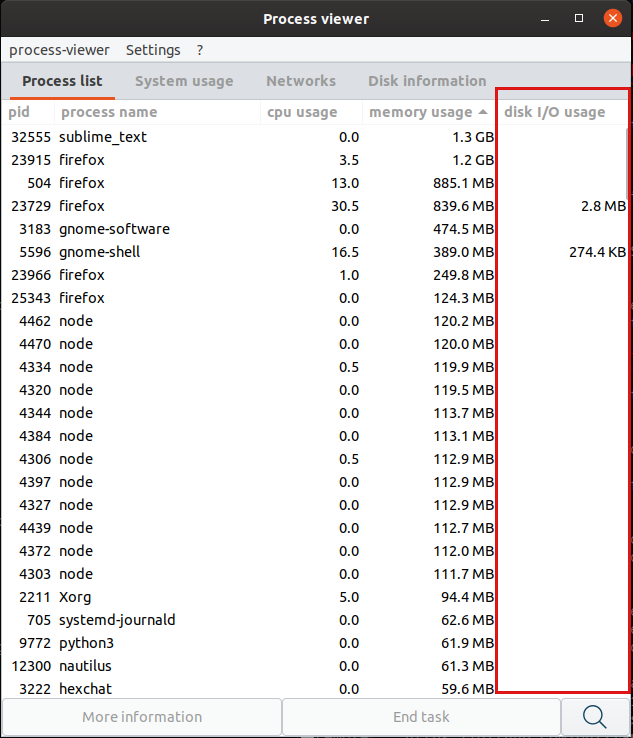 The process dialog also got a new graph:
As well as new fields: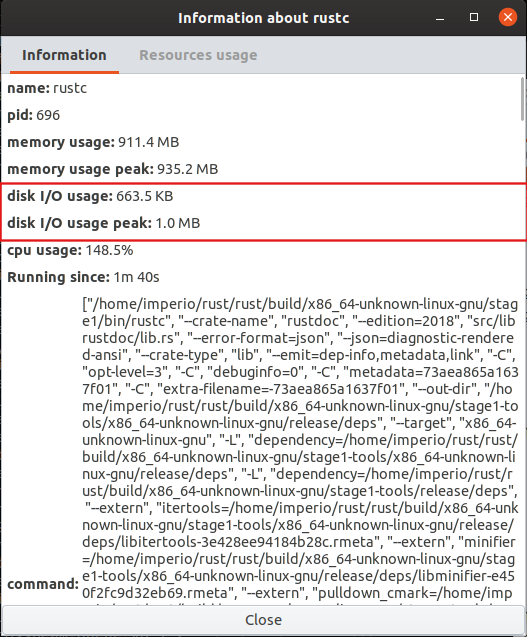 Very convenient if you want to check which process is using all your disk bandwidth!
Other improvements
Even though this update was primarily focused on adding the processes disk usage information, I also made a few improvements that come handy:
You can now close dialogs by pressing the ESC key.
The processes' columns have now a much better display (before on the left, now on the right):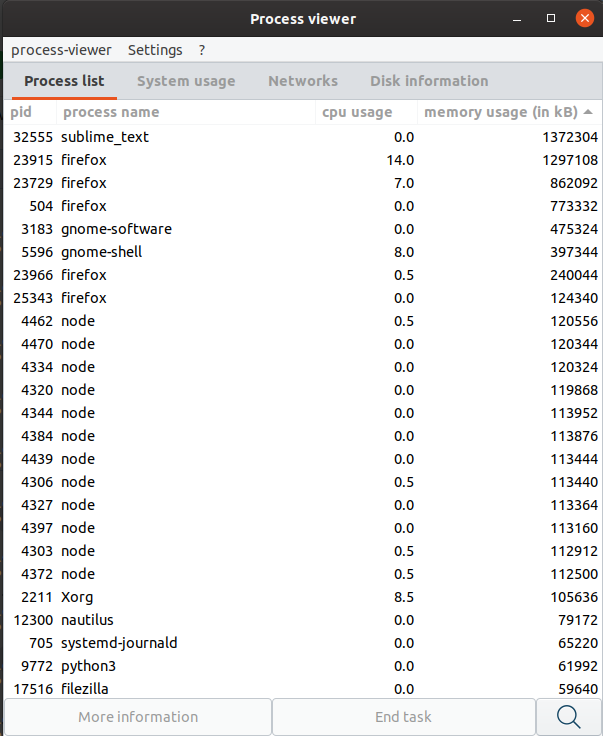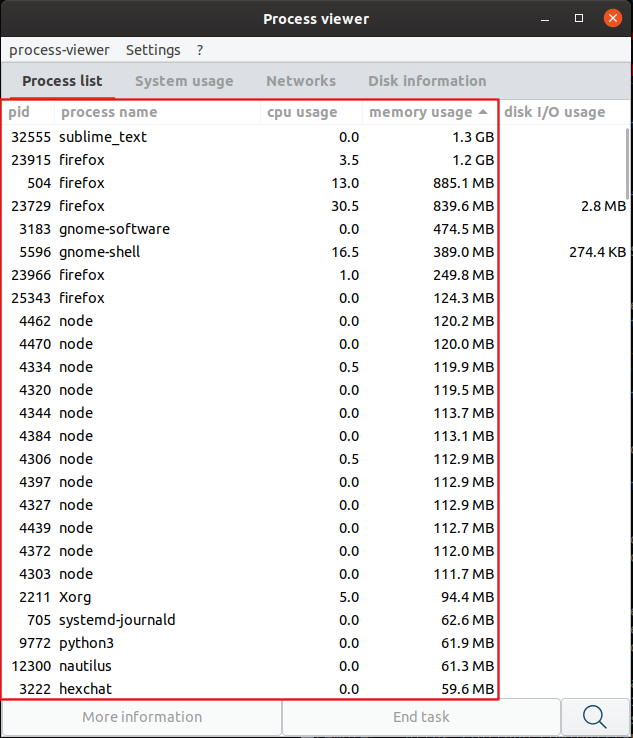 I changed all KiB units (and equivalents) into kB (and equivalents): easier (at least for me) to think in powers of 10 instead of powers of 2.
In next gtk-rs release, we'll make the WindowExt::destroy method unsafe. So I took a bit of advance and replaced the calls in my code with GtkWindowExt::close. If you're interested by the details of "why this change", I recommend you to read this issue.
Conclusion
That's it for this release! I guess next one will come when I'll add new features to sysinfo. See you then!